NICK CHICK
DOWNLOADS
PERFORMANCE DATA AND MANAGEMENT GUIDES
NICK CHICK MANAGEMENT GUIDE - CAGE
NICK CHICK MANAGEMENT GUIDE - CAGE-FREE
2016 EDITION – UPDATE COMING SOON
This is a guide for bird management in cage-free systems.
For up-to-date performance data please refer to the 2019 edition to the left.
NICK CHICK PERFORMANCE DATA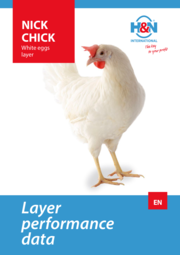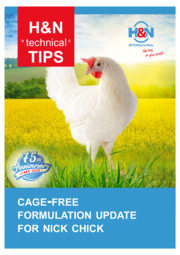 NICK CHICK MANAGEMENT GUIDE - CAGE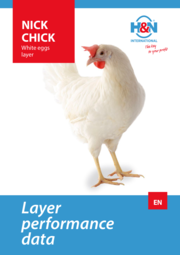 The above data is based on our most recent research and field information. The specifications listed for the "Nick Chick" are obtainable under proper management and environmental conditions. This is not a warranty or guarantee of performance.